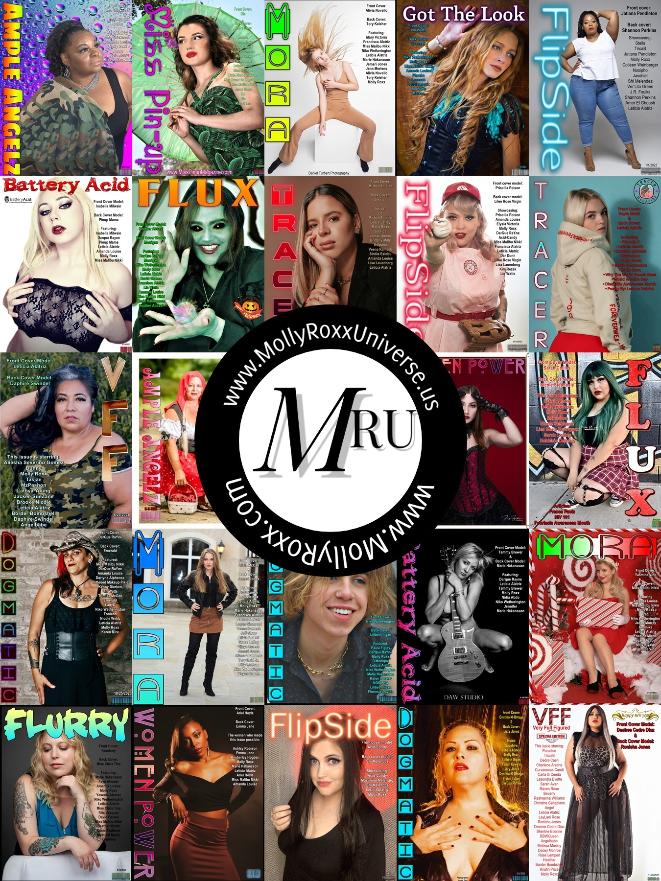 Click on what interests you below to be directed to more information.
14 original, unique, and established magazines for you to enjoy!
You can even apply to model in one or more magazines!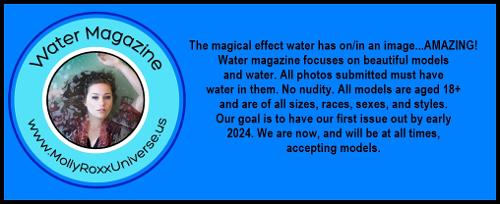 These Are Volunteer Projects.
The Pay Is Free Publicity, Experience,
And An Addition To Your Modeling Resume/Portfolio.
No One, Including Our Staff Receives A Free Copy
Of Any Of Our Publications.
Digital Tear Sheets Are Available Upon Written Request After
The Magazines Release Date.
©MollyRoxxUniverse2021/2022/2023